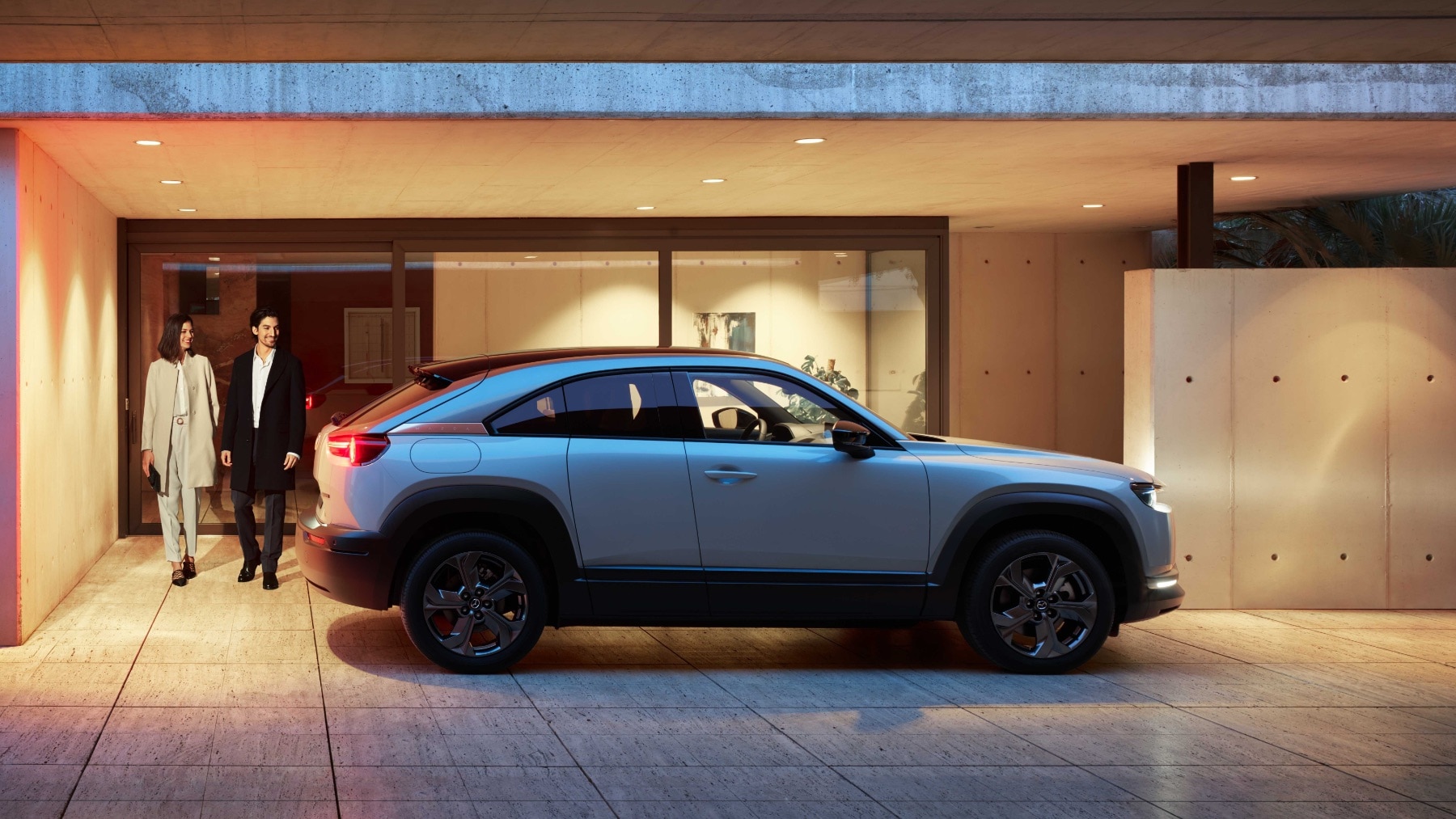 Mazda vehicles have much to offer drivers of all walks of life. From the power and practicality of the Mazda CX-9 to the sporty fun of the Mazda MX-5 Miata, there are certainly new Mazda cars for every kind of driver!
2022 Mazda CX-5
The 2022 Mazda CX-5 comes standard with a four-cylinder engine capable of producing 187 horsepower, which can be upgraded to a turbocharged 250 horsepower engine if desired. For the first time, i-Activ AWD® comes standard on all available trims of the 2022 Mazda CX-5, allowing drivers to enjoy a much finer control over either choice of engine.
Inside of the cabin, the 2022 Mazda CX-5 features a fully redesigned interior that rivals even the finest of luxury vehicles. Drivers and passengers alike will enjoy the 10.3-inch infotainment which features full Apple Carplay® and Android Auto™ integration. Buyers can expect this vehicle to be released in the winter of 2021.
2022 Mazda MX-30 EV
A new first for Mazda vehicles, the 2022 Mazda MX-30 will now be released with the option of a completely electric drivetrain. Its specs include a 144 horsepower electric motor and a 35.5 kWh battery pack, enabling the 2023 Mazda MX-30 EV to travel approximately 124 miles before requiring a recharge.
The upcoming plug-in hybrid electric alternative will most likely feature a similar electric motor with the addition of a supportive fuel engine. The exact specs of this configuration are unknown at this time but will most likely extend the range of the vehicle and charge the battery when depleted. This vehicle is expected to hit the market in the fall of 2022.
Among the other winning vehicles available now from Ladd-Hanford Mazda, the choice will be a difficult one. Make sure to reach out today for updates on every new Mazda car we'll have in stock!