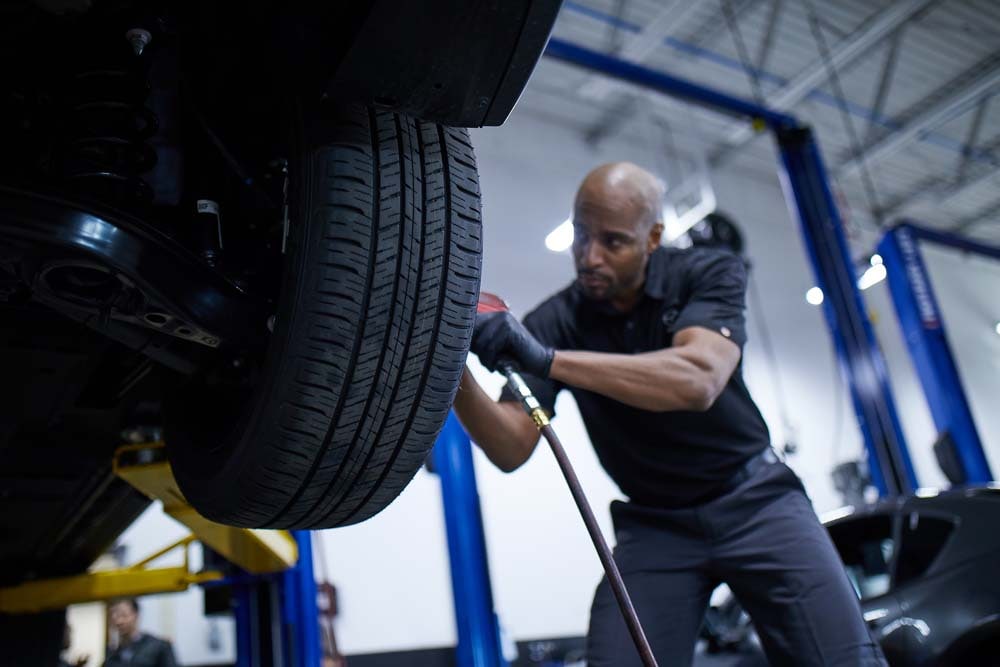 Picking out a mechanic for your vehicle can be just as difficult as picking out which vehicle to buy. With so many options, it can be difficult to even begin to know which Mazda mechanic near me is the right choice. Well, we're here to tell you to look no further, Ladd-Hanford Mazda's service center is the perfect place for all your Mazda service needs!
3. Genuine Mazda Parts
Here at Ladd-Hanford Mazda, we offer nothing but the best for each one of our customers, and thus offer genuine Mazda replacement parts on all part replacements.
Aftermarket parts are often made to fit several different engine compositions, and thus are not the best fit for your Mazda engine. Don't let ill-fitting aftermarket parts cause more problems for your engine.
2. Service & Part Specials
With a constant rotation of service and part specials available year-round, you can save a lot of money on service here at Ladd-Hanford Mazda.
Replacing the parts of your engine that wear down over time is one of the ways to extend the lifespan of your vehicle. Our specials range from oil changes to part replacements and more and can save you hundreds on vehicular service!
1. Lifetime Advantage Program
Offered to customers who have purchased a vehicle from Ladd-Hanford Mazda, the Lifetime Advantage Program provides drivers with the cherry on top of their vehicle purchase.
Included in this program is Lifetime Pennsylvania Safety Inspections, Lifetime Towing services, Lifetime Multipoint Inspections, and Lifetime Shuttle Service
Still not convinced? Well, perhaps it is time to see what the Ladd-Hanford Mazda service center can do for you in person. Make your way on down to see all the perks for yourself.