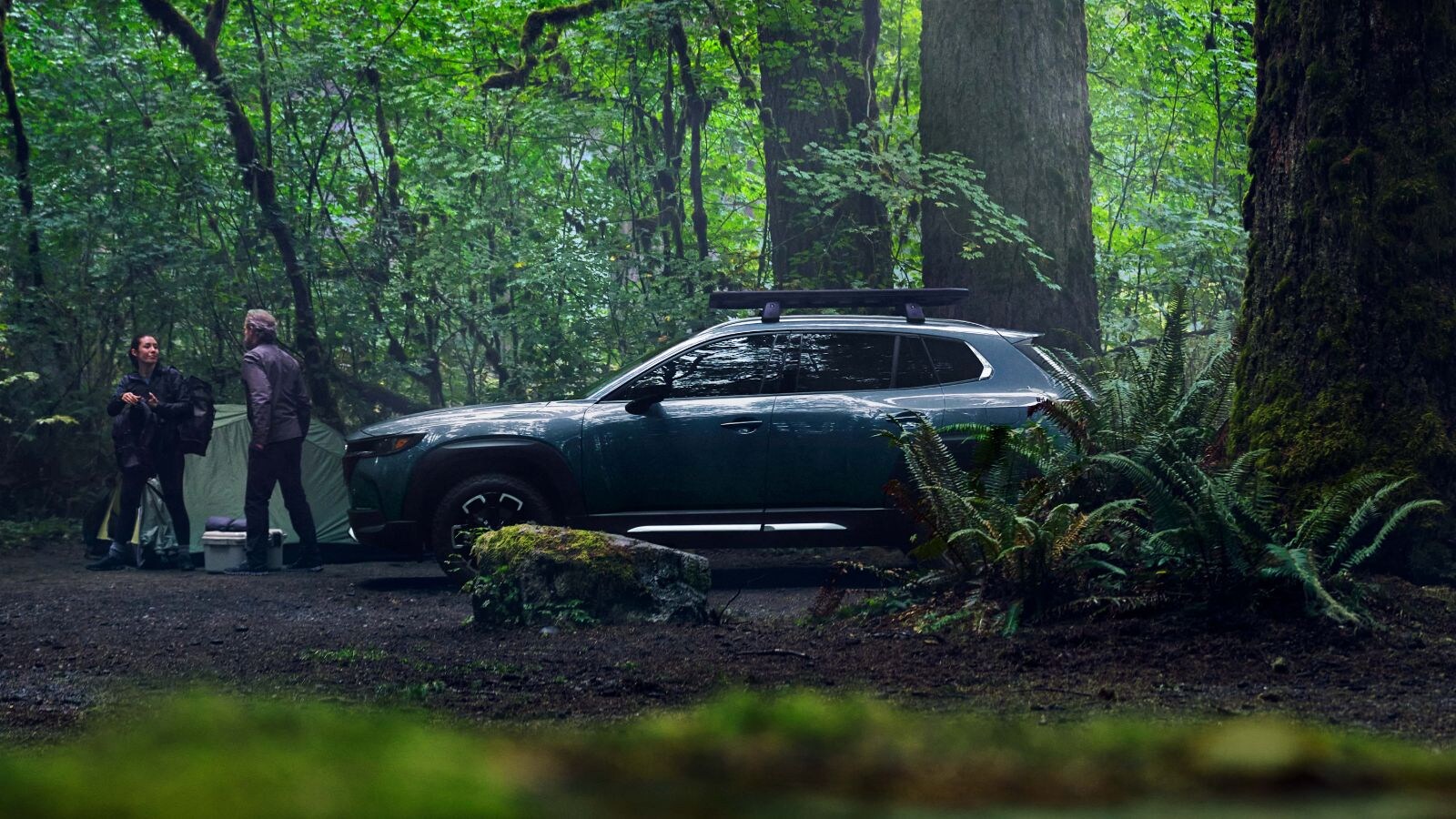 Mazda customers are in for a treat come 2022. That's right, the all-new 2023 Mazda CX-50 is due for release in mid-2022 at prices starting at $29,000 MSRP, and it will rock the world of crossover SUVs. Let's take a look at what we know so far about this brand-new vehicle.
2023 Mazda CX-50 Performance
From what we know so far, buyers will be given the choice between a 186-horsepower 2.5L engine and a turbocharged variant of the same build that's capable of 250 horsepower.
Each and every 2023 Mazda CX-50 is expected to come with a six-speed automatic transmission and the newest iteration of the Mazda i-Activ AWD™ powertrain. There have been whispers of a possible hybrid powertrain option down the line as well, but it is not expected upon the 2022 release.
2023 Mazda CX-50 Interior
Similar to the Mazda CX-5, the 2023 Mazda CX-50 is expected to be able to seat five passengers within the two rows of seating. Even though the 2023 Mazda CX-50 is supposed to be the rugged cousin of the current Mazda CX-5, potential buyers can still expect a lush interior able to keep every passenger comfortable.
From what we can see from the promotional material so far, drivers can expect an 8.8-inch infotainment center to keep drivers and passengers alike entertained while on the road.
As you may be able to tell, little information is available concerning this new vehicle. Rest assured, more is on its way, and we will be sure to update you as soon as it is released. Just make sure to reach out to Ladd-Hanford Mazda for updates.